Hard Money Lenders
New Jersey
Hard money lenders New Jersey, HardMoneyMan.com offers hard money loans in NJ for fix and flip rehab loans, ground up construction projects as well as on rental properties. 
New Jersey Hard Money Lenders 7 Day Closings Available
#1 for Hard Money Loans in New Jersey
Submitting your application package to New Jersey Hard Money Lenders is quick and easy.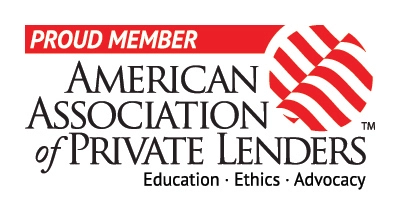 Living and working in New Jersey is a great experience. Because of its proximity to New York City, Philadelphia, and Washington D.C., the real estate market in New Jersey is booming. From single-family homes to condominiums and townhouses, the state offers a wide selection of homes for sale. There's something for everyone in New Jersey, whether you're seeking an affordable starter home or a luxurious estate. There are so many options available that it's easy to find the right home to fit your needs and budget. A real estate agent with experience can help you find the best deal on a new home.
Who are the Hard Money Lenders  New Jersey for Real Estate Investors?
The leading Hard Money Lenders New Jersey, Hardmoneyman.com LLC lends to real estate investors throughout the state. Being based in Ocean County NJ, we have a good grip on local real estate markets, which keeps our borrowers coming back to us.  While New Jersey is the 4th smallest state, we have over 9.24 million people living here in 2022 which makes us the 11th most populated state in the United States. House flipping has slowed in New Jersey in 2022, not because of rising prices but due to very low housing supply.
Why use HardMoneyMan.com LLC as your choice for a Investment Property Loans in New Jersey?
Specializing in lending on Investment properties only, more specifically for flipping houses in NJ as well as rental property loans, we have closed over 4,000 hard money loans in New Jersey since 1998, making us one of the oldest hard money lenders in the country. Regardless of what part of Jersey, we are the go-to residential hard money lenders in NJ thanks to our ability to close quickly.
We pride ourselves on being second to none in understanding all real estate markets that we lend in, and understanding the borrower's objectives before putting together a loan proposal for them. 
Our niche is 1-4 unit residential properties that you are either going to fix and flip or hold as a 30 year rental, or ones that you are building (ground up construction). We will look at 5+ unit apartment buildings that are in need of rehab or are stabilized. 
What types of hard money loans do you specialize in?  
When real estate investors in New Jersey are in need of fix and flip loans in NJ, rental property as well as rental portfolio loans, 5+ unit multifamily bridge and 30-year loans, and ground up construction loans, it turns out the #1 choice for Hard Money in New Jersey is HardMoneyman.com LLC. 
This is where we separate ourselves from other lenders, we underpromise and overdeliver time after time! You speak with a decision-maker on all phone calls and by email (you can even text us too!) not some account executive that is just reading off their product matrix and hoping to fit your loan in their box. 
| | |
| --- | --- |
| | All 1-4 unit residential properties, 5+ unit apartment builings, mixed use properties. |
| | Loans for flipping houses in NJ, 30 year Rental Loans, Hard Money Refinance Loans, NJ Construction loans, 1 year stabilized bridge |
| | |
| | |
| | |
| | |
| | |
| | |
| | Max 85% on rehabs, 80% on construction |
We Lend in:
Newark, Jersey City, Paterson, Elizabeth, Toms River, Clifton, Camden, Trenton, Passaic, Union City and other cities in New Jersey
What areas are you a hard money lender in New Jersey?
From Newark to Cape May to the Jersey Shore to Princeton, Hardmoneyman.com LLC has helped real estate investors from new to experienced achieve their investment goals. Regardless of your location in New Jersey, Hardmoneyman.com LLC is there to help you achieve your funding needs. 
Our quick and efficient process from intake to underwriting to closing, and then draws done in-house with our construction team, make us the market-leading hard money lenders in New Jersey . 
Contact us today and discover why we are the premier hard money lender for New Jersey real estate investors.  
New Jersey Hard Money Lenders for Fix and Flips
Fix and flip projects are made up of two main components, the quick turn around as well as fast closing hard money loans. This is why so many real estate investors in New Jersey who are looking for fix and flip hard money lenders in New Jersey turn to us. We have funded thousands of projects in New Jersey and yours could be next.  For experienced flippers we lend 90% of the purchase and 100% of the repair costs. We will fund first time investors as well!  Here is some interesting info on house flipping in 2022.
Where are the best markets to invest in Real Estate in NJ in 2023? 
According to the latest data from the New Jersey Department of Community Affairs, total real estate investment in 2023 is expected to reach $133 billion — a 5% increase over 2020. Of that figure, residential properties will comprise an estimated $96 billion and commercial properties will account for approximately $37 billion. Investment activity is also expected to remain robust in 2023 with 13,795 transactions projected to take place worth more than $31 billion. The majority of this activity is expected to be generated by single-family and multifamily residential investments which are projected to make up 78% of all real estate transactions. Additionally, foreign investments are also likely to remain strong with China, India, South Korea and Australia expected to be some of the top contributors.
The top 10 hottest residential real estate markets for 2023 are:
Hoboken, NJ

Jersey City, NJ

Edgewater, NJ

Princeton, NJ

Glen Ridge, NJ

Montclair, NJ

Nutley, NJ

East Windsor Township, NJ

Summit, NJ

Morristown, NJ
Hard Money Lenders New Jersey – Why Choose Us?
We're in the Business
We've rehabbed, sold and rented investment properties ourselves. We know what to look for so you can be confident that your project will result in profit. 
We're a Direct Lender
We loan the money. We don't find the money form someone else. This means you can rest easy knowing that if we approve your loan, it's going to get funded. No surprises.
We're Fast and Efficient
We can give you preliminary approval in as little as 24 hours and have your loan closed and paid out in less than 7-10 days. We're one of the most efficient hard money lenders in New Jersey.
We're Investor Focused
We consider you our partner and we want you to make money. We make it a point to look at our loans from all angles to make sure you're going to get a fair return. 
My company has closed over 5 deals with Ken Vesely . He's very knowledgeable and will get it done . Good communication and responsive!
Demetri Williams
2021-04-09
This is the best lender I've used for all my deals. Very fast and efficient. Never any glitch always a smooth sail to closing. Don't waste your time using someone else.
I have closed multiple deals with Ken. He's to the point, very straight forward and won't lead you on. He's helped guide me along the way. I will always recommend him to my friends and I will always use him for my deals.
This was my first time using any type of hard money financing so I had tons of questions along the way. Ken answered every one and even helped me out a lot with great recommendations as far as building my real eatate portfolio. Look forward to working with him on future deals and would recommend. No nonsense. No bs. All buisness!!
The experience my husband's and my company (Kingdom Realty, LLC) had with HardMoneyMan.com, LLC/Ken Vesely was five-star, from our very first interaction to closing. Ken is efficient, responsive, transparent and extremely knowledgeable. He kept his word on all things discussed, with no surprises along the way, which is extremely important with matters such as these. This was Kingdom Realty LLC's first experience with a hard money loan. Ken took the time to answer all of our questions and taught us a lot throughout our loan approval process. We closed our deal in less than 30 days; and would have closed sooner had it not been for the holidays. We are very much looking forward to working with HardMoneyMan.com LLC for our next deal, and strongly recommend this company to others looking to invest in real estate, close a deal quickly, and learn some tips along the way.
Christian Rodriguez
2020-10-22
I have worked with Ken multiple times and every transaction was a breeze if I have to recommend a straight forward Hard Money Lender, Ken is the man to go with
Christina McCann
2020-03-03
Great company great experience
Dealing with Ken and his team is flawless. The process is very streamline from start to finish with excite communication throughout the process
Get Approved with the leading Hard Money Lenders New Jersey today! 
Simple and Fast Application Process